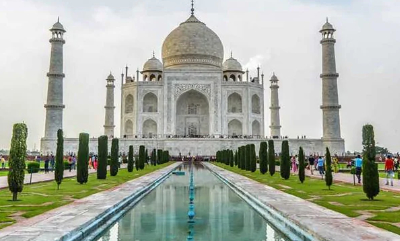 Intersight Tours is a full-service Destination Management Company working in compliance with modern and luxury travel needs. We provide world-class travel management services in India with the help of our dedicated team who has the passion for their locale and the willingness to go an extra mile to showcase each destination's authentic and unique character to the travellers. We believe in providing highly personalised and specialised travel services that take destination management industry to new levels of accomplishment and efficiency.
We partner with travel companies and strive to deliver favourable travel outcomes for them through our best-in-class destination operations, product curation, vendor affiliations, logistics handling, managing accommodation and everything in between. We organise a wide range of cultural, heritage, leisure, adventure, trekking, wildlife, beach, hill-station, wellness and culinary tours and travel experiences. We plan and execute innovative as well as tailor-made travel itineraries for our clients so as to derive satisfaction and maximum benefit from their customer's travel experiences.
We work closely with our partners and promise to give their customers a personal touch so as to enhance their overall experience and make their travel hassle-free right from the moment they step off their flight. We pride ourselves in showcasing each destination in a well-planned, safe and sustainable manner.
Bottom line. We serve travellers everything that makes their journey memorable and an experience of a lifetime.